Shenzhen DYS ,over 11 years manufacturer on fiber optic field ,offering one-stop solutions porducts and service ,not just items showed in this listing ,please send inquiry with your demands and requirements



8 port Box Outdoor Fiber Optical Distribution Box LC 16 Core FTTH Terminal Box
APPLICATION
It is suitable for the end of the fiber optic cable of the building and small independent building
FEATURES
The whole hinge, card button design, convenient and quick Small volume, light weight, beautiful appearance Suitable for narrow indoor metope installed with mechanical protection function It is a 4-16 core,4-16 adapter exports for FC, SC, ST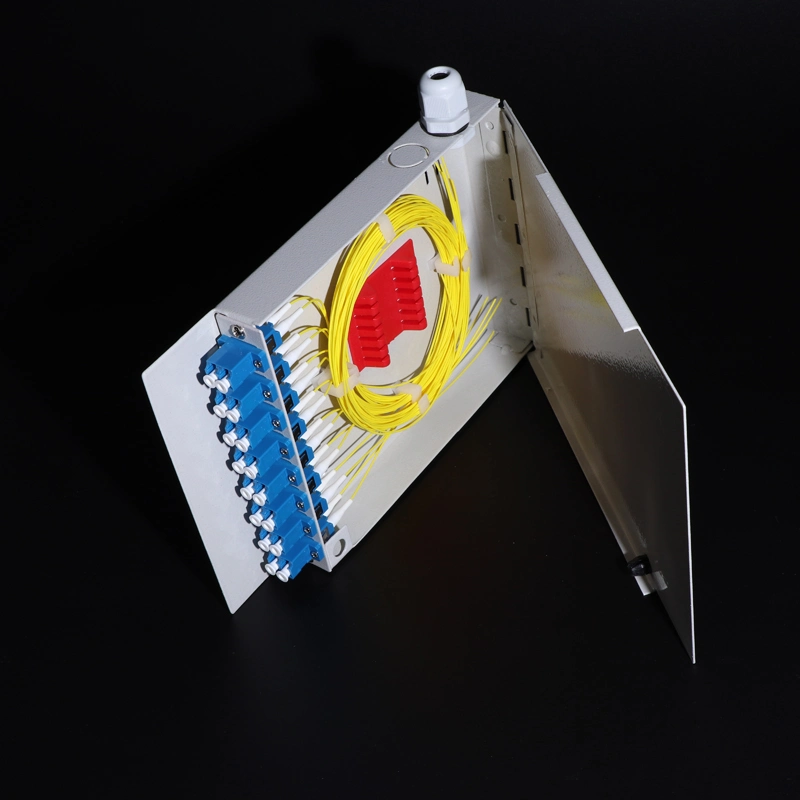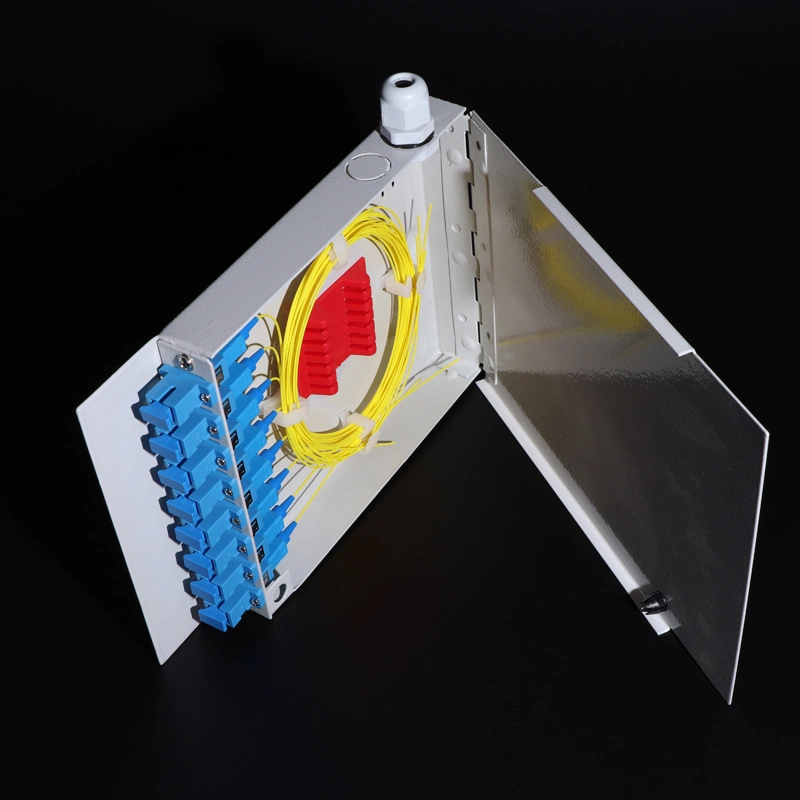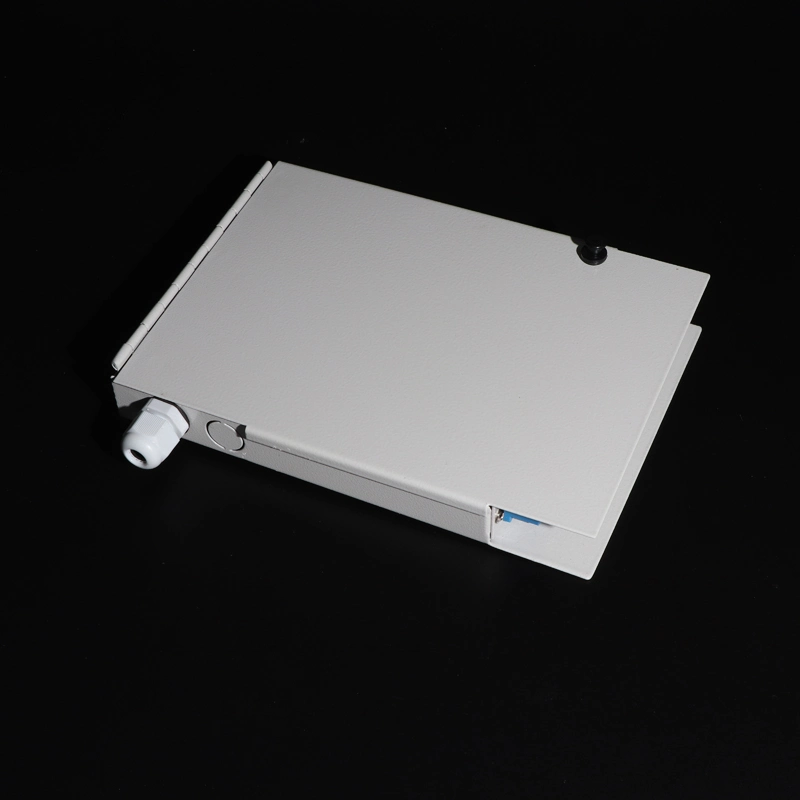 Fiber to the home (FTTH) infrastructures make network organizers adopt powerful management and planning systems, FTTH termination box is a small part of this system and provides a cost-effective solution for FTTH applications.

FTTH Termination Box available for the distribution and terminal connection for various kinds of optical fiber system, Some are used for indoor cabling and others are designed to install on outdoor pole or wall mount use.They are of light and compact design, Mainly used in fiber optic drop cable, pigtails or splitters cablings in residential buildings area. Most of them are applied to wall mounted type. The capacity is optional, such as small single fiber distribution box, 2 ports, 4 ports, 6 ports, 8 ports, 12 ports, 16 ports, 24 ports or even high density fiber distribution requirements.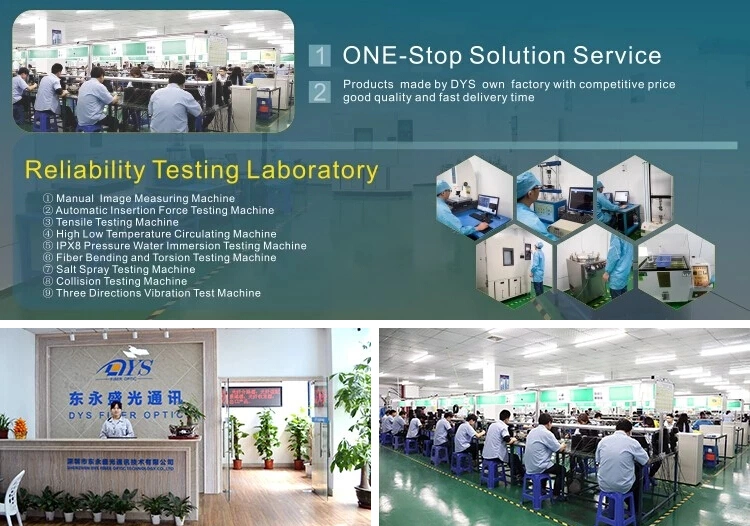 DYS win the the honorary title of National High-tech enterprise by Shenzhen government in 2014.
Over 3500 square meters and more than 18 non dust production lines .About 200 well-trained staff and engineers are contributing to our proud products. We have 4 production lines for fiber optic cable, 2 high standard MPO/MTP jumper assembly lines, 8 production lines for standard jumper and 10 PLC Splitter production lines.
The most advanced imported polishing equipment and testing instruments enable our products have super quality, such as Senko polishing machine, interferometer, automatic cleaning machine and OTDR ,JGR and so on.
All of our optical products are RoHS compliant and DYS also obtained ISO9001, ISO14001 certification. Our high quality products and outstanding service win the customer from all the world, DYS fiber optic is looking forward to cooperate with you.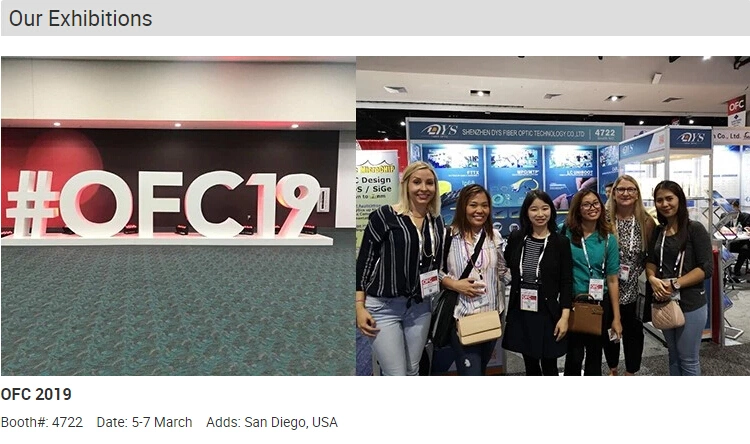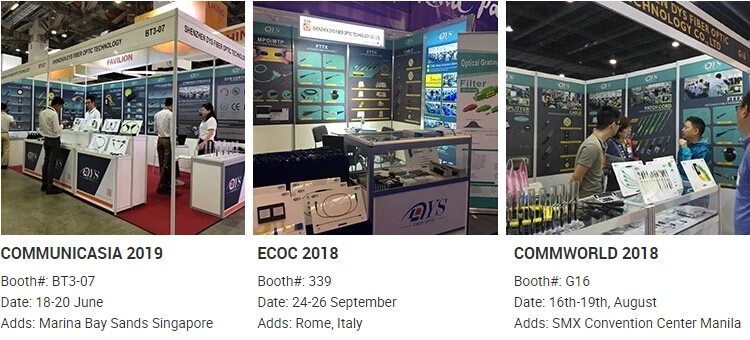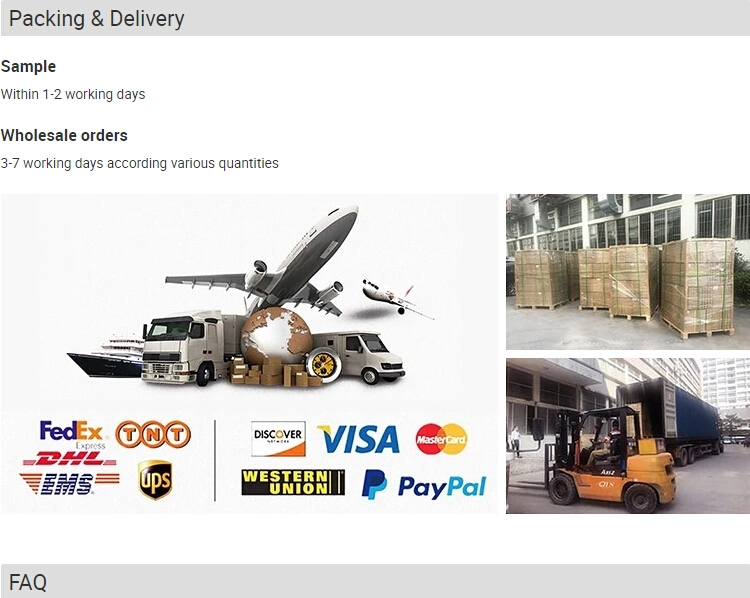 1. How many staff's we have?
Answer: About 200 well-trained staff and engineers.

2. When our company be established?
Answer: We started from year 2008.

3. What's our main products?
Answer: DYS dedicates to the developing, production, marketing of the Fiber Optic Cable,
Indoor/Outdoor Patch Cord, Splitter, Adapter, Attenuator, and so on.

4. What is the area of the factory?
Over 3500 square meters
More than 18 non dust productions lines in total
4 production lines for Fiber Optic Cable
2 high standard MPO/MTP Jumper assembly lines
8 production lines for standard Jumpe
4 PLC Pplitter production lines

5. What certificate we have?
Answer: ISO 9001: 2015, RoSH, CE, High and New Tech Enterprise Certficate.