Outdoor FTTX 16 Core Fiber Termination Box /16 Port Optical Fiber Distribution Box Black
We are 20 years fiber optic cable manufacturer.
Welcome to go to the factory tour!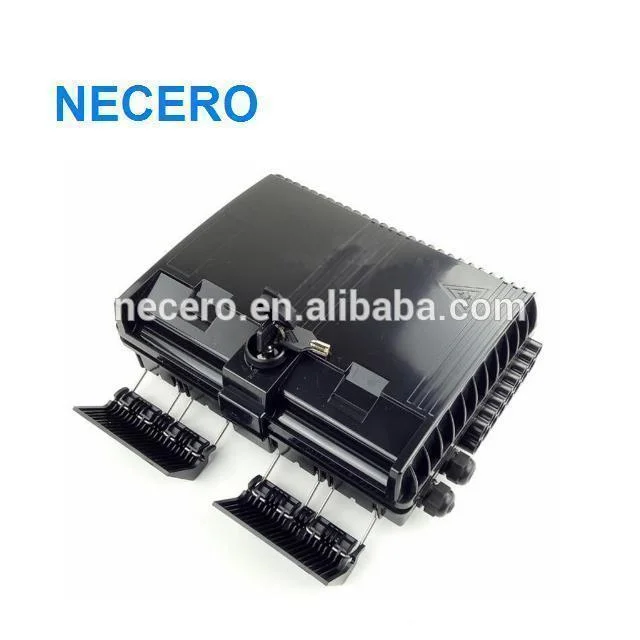 Product Description:
Necero terminal box into FTTX series desktop box, FTTX series outdoor box and regular terminal box.

Features
The high strength plastic, anti-ultraviolet radiation and ultraviolet radiation resistant, resistant to rain.
The box with "Lock" infrastructure, box of body switching of simple, convenient, with a lock function safe use.
For indoor and outdoor overhead and hang wall use.
Melt receive flip type design simple to use, melting with complete separation of fine points fiber layout more reasonable.
Specifications
FTTH Splitter Distribution Box
For FTTH;
Easy installations;
Splicing tray can be removed;
SC,FC,ST,LC,MU,MT-RJ,E2000
1.Fiber Optic FTTH Splitter Distribution Box
2.Fiber Optic FTTH Splitter Distribution Box Widely used in FTTH access network, telecommunication networks, CATV networks, data communications network, local area networks, indoor and outdoor application.
3.For FTTH;
4.Easy installations;
5.Splicing tray can be removed;
6.SC,FC,ST,LC,MU,MT-RJ,E2000
7.Industry standard user interface, made of high impact plastic
8.Light ,easily open and maintenance
9.Anti-UV, ultra violet resistant and rainfall resistant
10.Splice inside, book-form structure for distribution function
11.1:4 or 1:8 ,1:16 splitters installation
12.2 inlet ports,8 outlet ports for normal cables or drop cable
14.On pole or wall mounted
Fiber Optic FTTH Splitter Distribution Box

ITE

Param

FDB

550*360*620mm

Cable input port

Max.2 ports

Cable output capacity

Max.16 ports

capacity

8,16 cores

Operation Temperature

-40~+85°C

OTBResin

Tensile Strength

≥45kg/ cm2 ,@1mm/min

Impact Strength

35kgcm/cm2 (normaltemp.), 10kgcm/cm2 (-30°C)

Flexural Strength

≥450kg/cm2 ,@10mm/min
More Products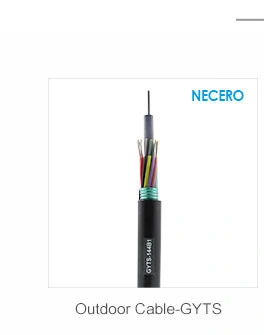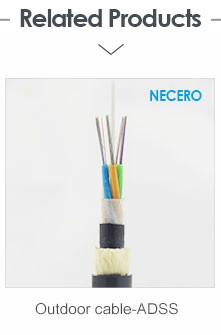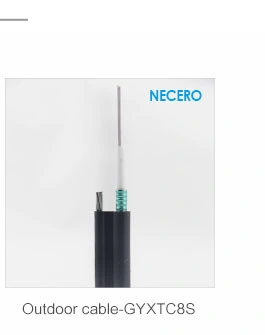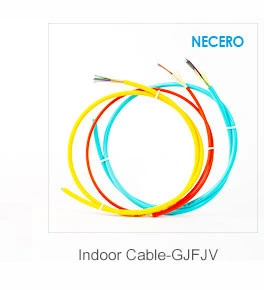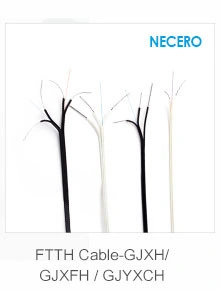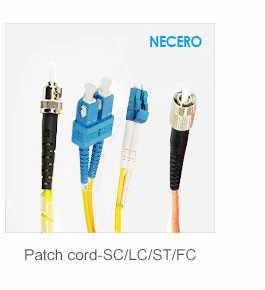 FAQ
1. Are you the real factory?
Yes,we are the real factory with 20 years' history.
2. What is your fiber brand?
Fiber brands including :NECERO,HANXIN,MECABLE
3. What is your main products?
Outdoor fiber optic cables; indoor fiber optic cables;FTTH Drop cables; ADSS;
Indoor armored patch cords fiber cable; Optical patch cords SC/LC/FC/ST; MTP/MPO optical patch cord.
4. Product quality guarantee period?
25 years' Guarantee for fiber optic cable
5. Do you have certificate for raw material?
We build long-term relationship cooperation with qualified ISO9001, ROHS raw material suppliers.
6. What is your delivery time?
Within 24 hours for 30KM normal kinds of fiber optic cable;
1 ~2 days for fiber optic patch cords with 10000 connectors.
7. MOQ: what is your minimum quantity?
MOQ for fiber optic cables: 1KM
There is no MOQ required for fiber optic patch cords,as there's stock for normal kinds.
8. Do you have distributor in other country or domestic?
Until now, we sell our products to customers directly. And factory price could be offered.
9. Payment
For large orders: T/T, L/C
For small orders: T/T,Western Union and Paypal are acceptable.
10. Shipping & Delivery
For large orders: by sea (LCL or FCL)
For small orders: by sea (LCL), by air or by courier services,any of which is optional.