16 Ports FTTH Fiber Optic Terminal Box

Description
T
he equipment is used as a termination point for the feeder cable to connect with drop cable in FTTx communication network system. The fiber splicing, splitting, distribution can be done in this box, and meanwhile it provides solid protection and management for the FTTx network building.
Features
Total enclosed structure.

Material: PC+ABS,wet-proof,water-proof,dust-proof,anti-aging, protection level up to IP65

.

Clamping for feeder cable and drop cable, fiber splicing, fixation, storage, distribution...etc all in one.

Cable,pigtails,patch cords are running through own path without disturbing each other, cassette type SC adaptor installation, easy maintenance.

Distribution panel can be flipped up, feeder cable can be placed in a cup-joint way, easy for maintenance and installation.

Cabinet can be installed by the way of wall-mounted or poled-mounted, suitable for both indoor and outdoor uses.
Specification
1
.
Environmental requirement
Working temperature:-40ºC~+85ºC
Relative humidity:≤85%(+30ºC)
Atmospheric pressure
:70KPa~106Kpa
2
.
Main technical datasheet
Insertion loss:≤0.2dB
UPC return loss:≥50dB
APC return loss:≥60dB
Life of insertion and extraction
:>1000 times
3
.
Thunder-proof technical datasheet
The grounding device is isolated with the cabinet, isolation resistance is less than 2
MΩ/500V(DC);
IR≥2
MΩ/500V
The withstand voltage between grounding device and cabinet is no less than 3000V(DC)/min, no puncture,no flashover;U≥3000V
Configuration table
Table 1 Model and configuration
Model

Description

Size(Pic 1)

Max Capacity

Installation Size(Pic 2)

Cable ways

A*B*C(mm)

SC

LC

PLC

D*E (mm)

FTKS-1805

-

8B

Distribution Box

250*190*72

8

16

16(LC)

130*82

Not cup-joint

FTKS-1805-12D

Distribution Box

250*190*72

12

24

16(LC)

130*82

Not cup-joint

FTKS-1805-16E

Distribution Box

293*219*84

16

32

32(LC)

155*82

Not cup-joint / cup-joint
Product View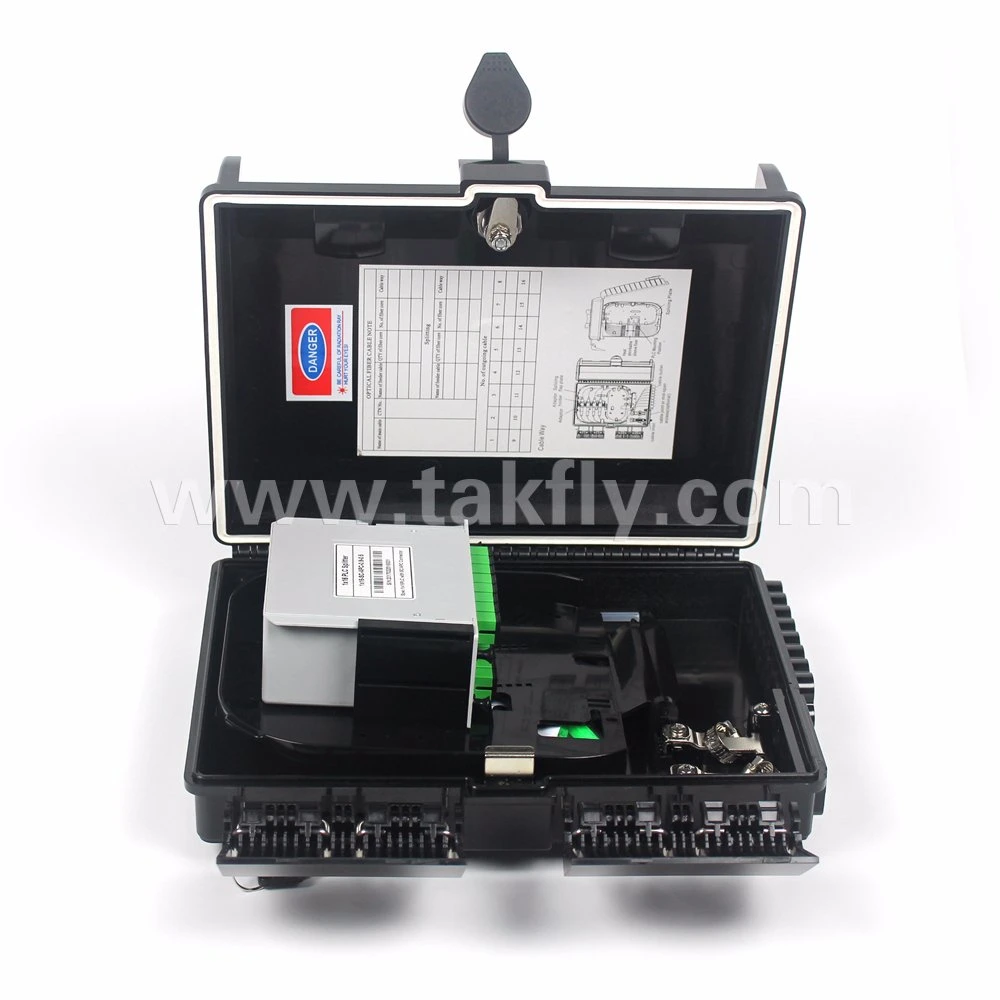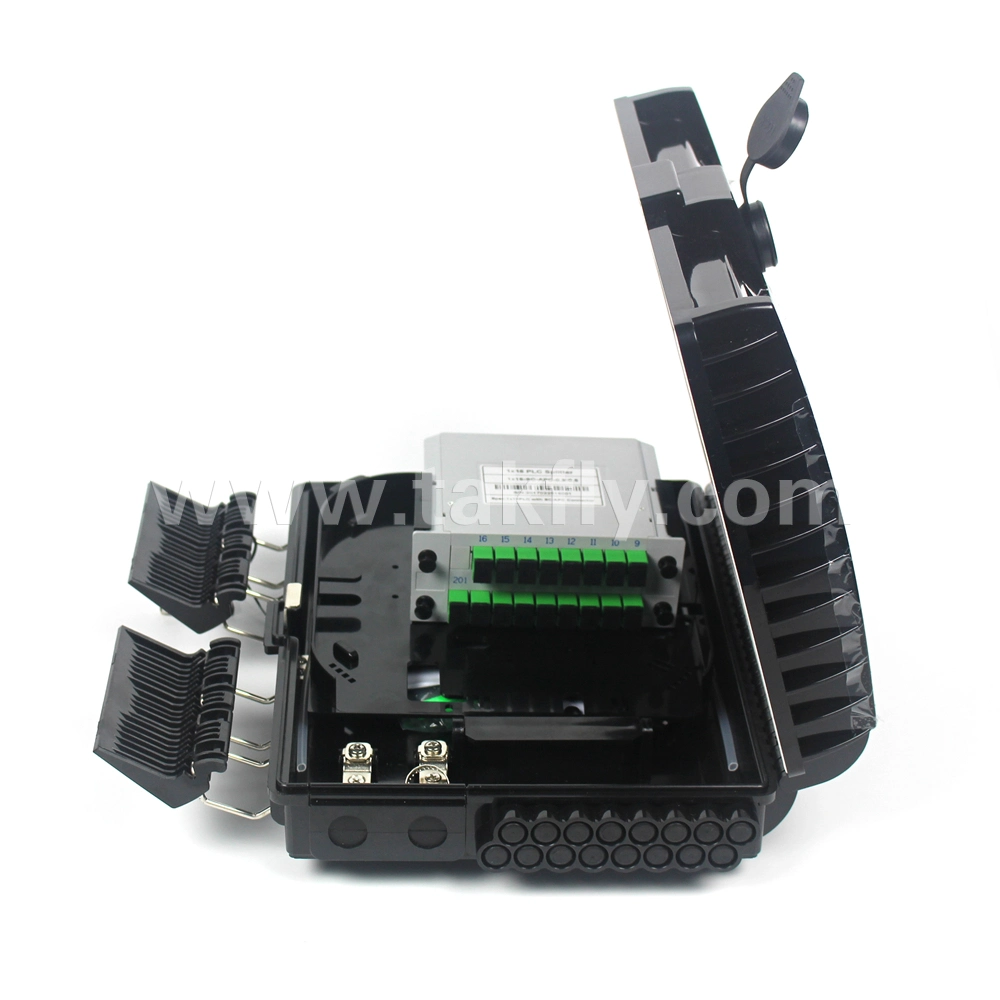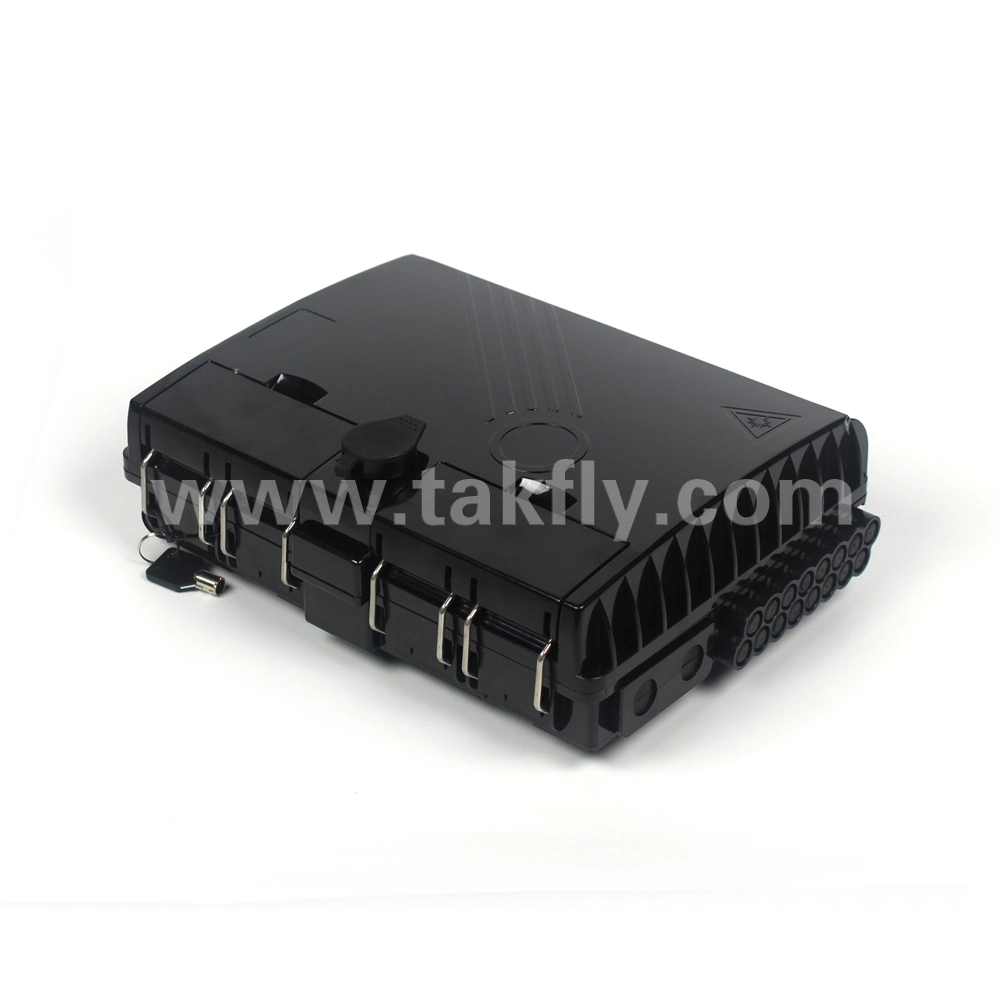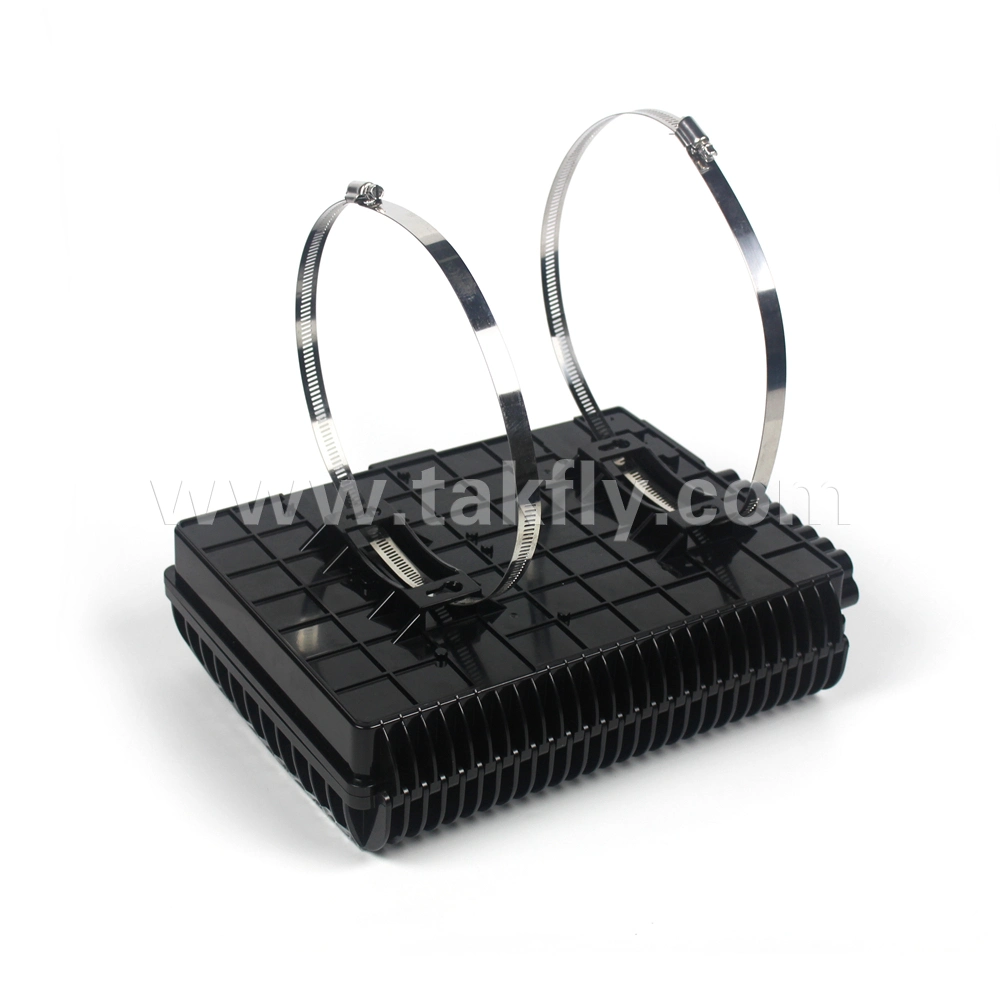 International Exhibition: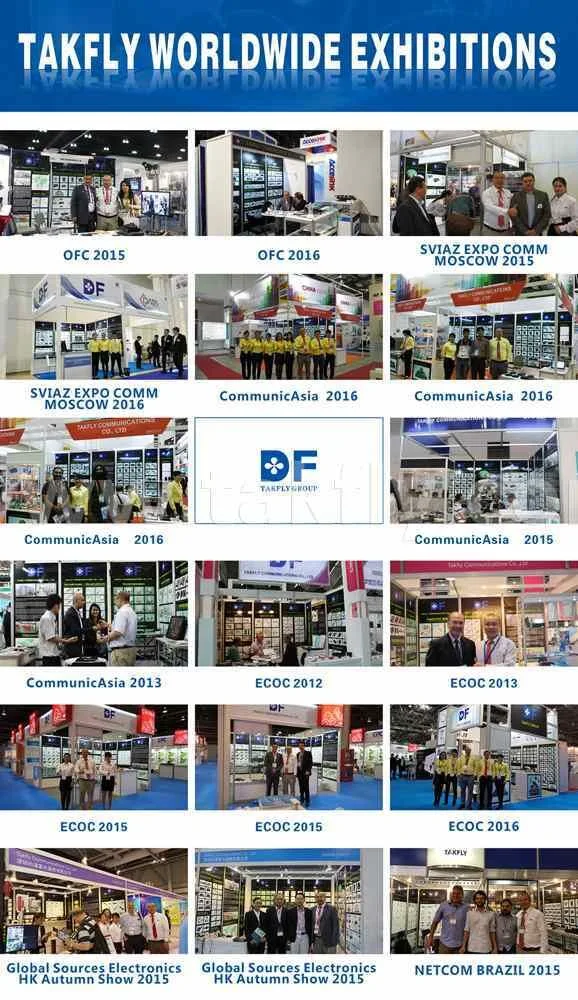 Services
1,We provide professional offer, detailed products test report and related specifications.
2,We provide professional technology support to meet the requirements of customers.
3,Within 12 hours of the corresponding customer inquiry,we will promptly get in touch with customers.
4,we supply free samples if necessary.
5,We supply ODM/OEM products & services.

If have any question, welcome to contact me!!!