Rack Mount ODF Sc Adapter & Pigtail 48 Port Patch Panel
1U ODF 19'' Rack-mount Optical Fiber Distribution Box FTTH 48 Ports Fiber Optical Distribution Box with SC adapters and 12 color pigtails install, If no need with any adapters and pigtails,price will be lower.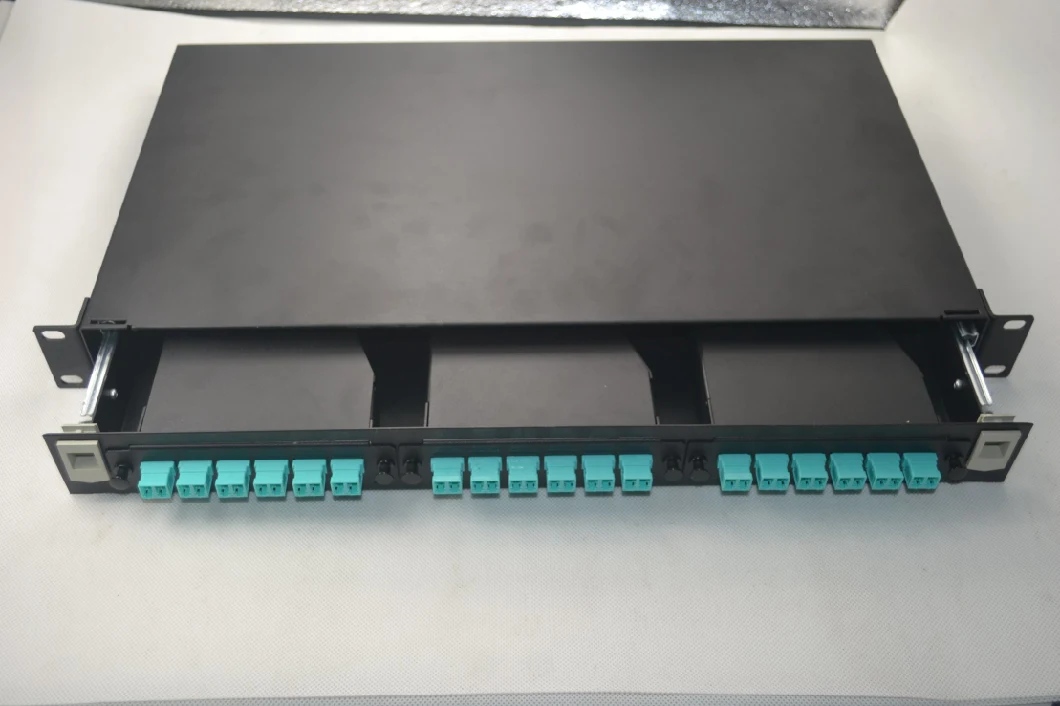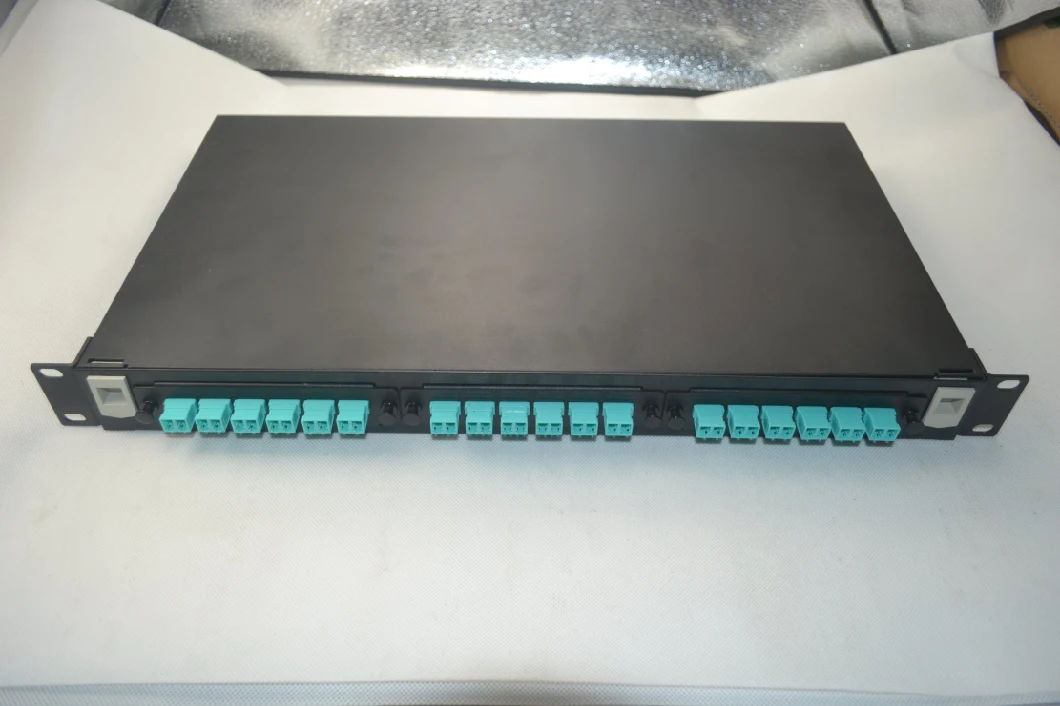 The Fiber Optical Distribution Box is a kind of fiber optic management products used to distribute and protect the optical fiber links in FTTH Network. It is available for the distribution and terminal connection of various kinds of optical fiber system. These units are available in sizes that fit the most common distribution requirements.
The box can only be installed in the indoor rack mount chassis.
| | | | |
| --- | --- | --- | --- |
| Material | cold rolling steel | Color | black |
| Fiber | 48 cores | Adapter | SC simplex adapter |
| Splice tray | 4 | Rack amount | Fixed type |
Pigtail
SC/UPC-12 Colors SM 9/125um PVC 0.9mm 1.5M
Color
IL(dB)
RL(dB)
Blue
0.04
51.5
Orange
0.15
52.7
Green
0.03
52.0
Brown
0.10
51.5
Gray
0.14
50.7
White
0.08
51.6
Red
0.17
51.7
Black
0.05
51.5
Yellow
0.16
51.6
Purple
0.04
51.2
Pink
0.07
51.0
Aqua
0.05
52.2
Feature
19" standard design,nice appearance
Splice tray could be piled one upon another, flexible to turn
Unique structure, reasonable layout, adequate room for operation
Application
Rack mount in optical distribution frame ODF
Local area networks
Telecommunication network
Central office optical cable system